Software productivity apps can transform work and help staff become more efficient and adaptable to new business models. In this blog, we look at a few less known but essential Microsoft 365 features to further and monitor digital transformation in the workplace.
Productivity Library 
This Microsoft 365 tool focuses on guidelines on how to improve productivity for specific roles and industries. Users browse through different best practices recommended to advance digital transformation. Based on these scenarios, companies get a better understanding of technological processes and requirements.
Need to boost sales in financial services? Enable better customer service in retail? Improve operations in healthcare? Before you begin planning, check out some case studies and pointers in the Productivity Library.
Productivity Score
If workplace software adoption proves to be more challenging than expected, the Productivity Score in Microsoft 365 tracks the user adoption progress and provides visibility into how an organisation works.
Specifically, the Productivity Score looks up workforce insights and lets you peruse recommended actions to update skills and systems and meet established performance goals. For example, you can view the total percentage of staff that collaborates on Office documents, participates in online meetings or uses apps across multiple devices.
Next, you may choose to encourage digital adoption of specific productivity tools e.g. Office 365, Microsoft Teams etc, by looking at improving the productivity score percentage.
Workplace Analytics
The advantage of investing in cloud-based intelligent tools is, of course, the analytics. Real-time data analytics shows all you need to understand better your business, your employees, and your customers. Microsoft 365 provides analytics based on individual user data, MyAnalytics, and the more advanced Workplace Analytics.
With MyAnalytics, workers can visualise how they spend their time based on focus, wellbeing, network and collaboration parameters. The algorithm then suggests ways of working smarter. Need more time to focus? Have a look at MyAnalytics available to Microsoft 365 and Office 365 (Enterprise and Business suite users).
Finally, suppose you want to analyse the impact of employee behaviour, collaboration and teamwork in the office. In that case, Workplace Analytics gives a more comprehensive and top-down view of management and employee experiences, driving further business transformation. Workplace Analytics is available only as a Microsoft 365 add-on service.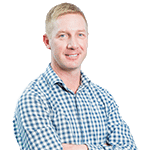 Strategix offers all Microsoft Office 365 Solutions. Take your business to the next level, seamleslly and securely. Contact us today at 087 802 0179 or email us at info@strategix.co.za for more information.