With the COVID-19 pandemic underway, Microsoft has seen a global increase among Microsoft Teams usage. If you are looking at Teams as your go-to conference call alternative (and why shouldn't you?), these tips will get you running more efficient meetings. It will help improve teamwork collaboration, too.
Communicate with team members
Your working from home schedule may look slightly different than your physical office hours, juggling work and family, so it helps to let your colleagues what you are up to and when should they reach you for conversation and feedback.
Tips: Use the status message in Teams to communicate important information, and remember to post insights, updates and other resources in the Teams channels. Team members can browse through the channel to find and discuss the relevant information.
Make online meetings more inclusive
Moving meetings online is more than just opening a virtual conference room and inviting participants. As a meeting organiser, apart from the technical setup, you need to ensure that all attendees behind the camera feel comfortable to participate in the discussion.
Tips: Allow participants the option to join virtual meetings and select their preference for video interaction. In conference calls with larger teams, it may be difficult to gauge reactions and visual cues. Encourage people to share their opinions in the chat room.
Categorise meetings in Teams
Staying connected means managing multiple meetings with coworkers and customers. Just like face-to-face meetings, virtual meetings may be anything from general discussions and regular team gatherings to brainstorming sessions. Plan for different setups.
Tips: Use the various Microsoft Teams channels to differentiate between general discussions (use the General tab) and selective meetings. For brainstorming sessions, invite participants in Teams to use the Whiteboard app for idea sharing and collaboration.
Record important meetings
Overlapping meeting schedules and non-attendance can still happen. Luckily, virtual meetings have the advantage of recording option and automatic transcripts, allowing you to catch up with the team and stay connected when you can't make the get-together.
Tips: If you cannot attend a meeting, use the record meetings feature in Teams or remind the organiser to record the session. You can also rely on the automatically generated transcript to go through the information recorded or request one in case of absence.
With Microsoft Teams, it is easy to shift your teams to online meetings and ensure the business remains productive when running remotely.
Strategix can assist your business to create seamless communication and collaboration while maintaining the security and integrity of systems and data. Contact us for more info.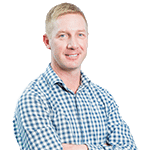 Strategix offers a variety of Microsoft Office Solutions which comprise of Artificial Intelligence and Business Intelligence amongst many others in each solution. For more information contact Strategix.