In order to stay competitive, oil and gas businesses need to be able to effectively manage their operations. An enterprise resource planning (ERP) solution tailored to the oil and gas sector empowers companies with an integrated system that enables the management of day-to-day activities such as inventory control, customer relationship management, accounting and finance, production planning and scheduling, supply chain management and more. Strategix is that solution – a tool to ensure informed decisions are always made, to uphold competitive edge that's so crucial in the space.
The oil and gas industry has faced a plethora of challenges in recent years. The volatile nature of oil prices, the changing landscape of global energy markets, the increasing pressure to reduce operational costs, and compliance with stringent safety regulations have all posed significant hurdles for companies operating in this sector. And Strategix provides a vital, mitigating tool addressing these challenges – our ERP capability can be used to streamline operations, automate manual processes, and generate meaningful insights from vast amounts of data.

Finance
Dynaway
(Asset Maintenance)
Used to plan & execute
maintenance on assets.
Integration with procurement &
inventory modules with the ability to
track costs of preventative &
unscheduled maintenance per asset.
Advanced
Intercompany
Transactions
Purchase Order
Sales Order
Centralised Trip Planning
Sales Invoice
Purchase Invoice

Purchasing
Advanced purchase
budget Extension
Calculates budget availability per
document & generates approval
based on budget status.
Advanced purchase
requisition
functionality
Approval Required E.G. Line Manager
Budget Check Performed
Procurement Able To Split / Combine & Change To Different Vendors Before Creating The Purchase Order
Freight solution
developed to calculate &
record freight costs per trip
Freight Costs Can Be Setup Per Transporter
Freight Costs Can Be Defined As:


Freight Charge: Fixed Per Trip Irrespective Of Quantity Or Distance
Freight Matrix: Variable Considering Both Distance & Quantity

Freight Reconciliation & Self Billing At Month End

Sales
which includes the build up of sales
pricing with the ability
to create accruals for any
taxes/levies that are included
Fixed fee / Recurring
billing contracts
Fixed fee / Recurring billing
contracts defined & batch
run to issue invoices
to customers
Take or Pay /
Quantity contracts
Take or Pay / Quantity contracts
defined & an invoice generated
at a predetermined date to
increase/decrease pricing based on
actual quantity delivered
& contracted quantity
Extension for capturing deliveries
by logistics with offline capability
& sync back of signed delivery
confirmations
Integration of
blanket sales order
Integration of blanket sales
order in the ERP to TMS
(Terminal Management System)
to allow fuel collections
based off contract

Inventory
Recording of
inventory movement
In ambient & standard quantity
with automatic gain/loss posting
Additional status
recording
on sales transactions linked
to Logistics:
Scheduled
Loading
Delivery Confirmed
Transport module developed to plan,
execute & record deliveries
Transport module developed to plan,
execute & record deliveries
Manufacturing
(Terminal Management System)
for the recording of manufacturing
& blending into tanker
Extension:
Visual Production
Scheduler
to assist in planning and
coordinating production
Microsoft Dynamics 365 Business Central & Finance and Operations Professionals
Increase IT system agility, availability, and scalability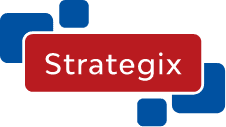 Do you know what the best
Microsoft Solution is for your business?

These challenges sound familiar?
Contact the experts and make it happen.