USSD is a convenient and cost-effective way to communicate with your customers in real-time.
What is USSD?
USSD (Unstructured Supplementary Service Data) is a communications protocol to communicate with mobile network operators.
Unlike SMS, USSD establishes a connection in real-time between the parties involved, thereby enabling a two-way communication of information as long as the connection remains open.
If you have ever topped up with airtime by dialing that "*100# "number, then you have used USSD. It offers a simple browsing experience through a menu system on your mobile device.
Strategix provides USSD solutions according to your business requirements by creating a mobile-based menu-driven application customized to your needs. The power of our solution is that we can do all the development, deployment, testing and reporting for you.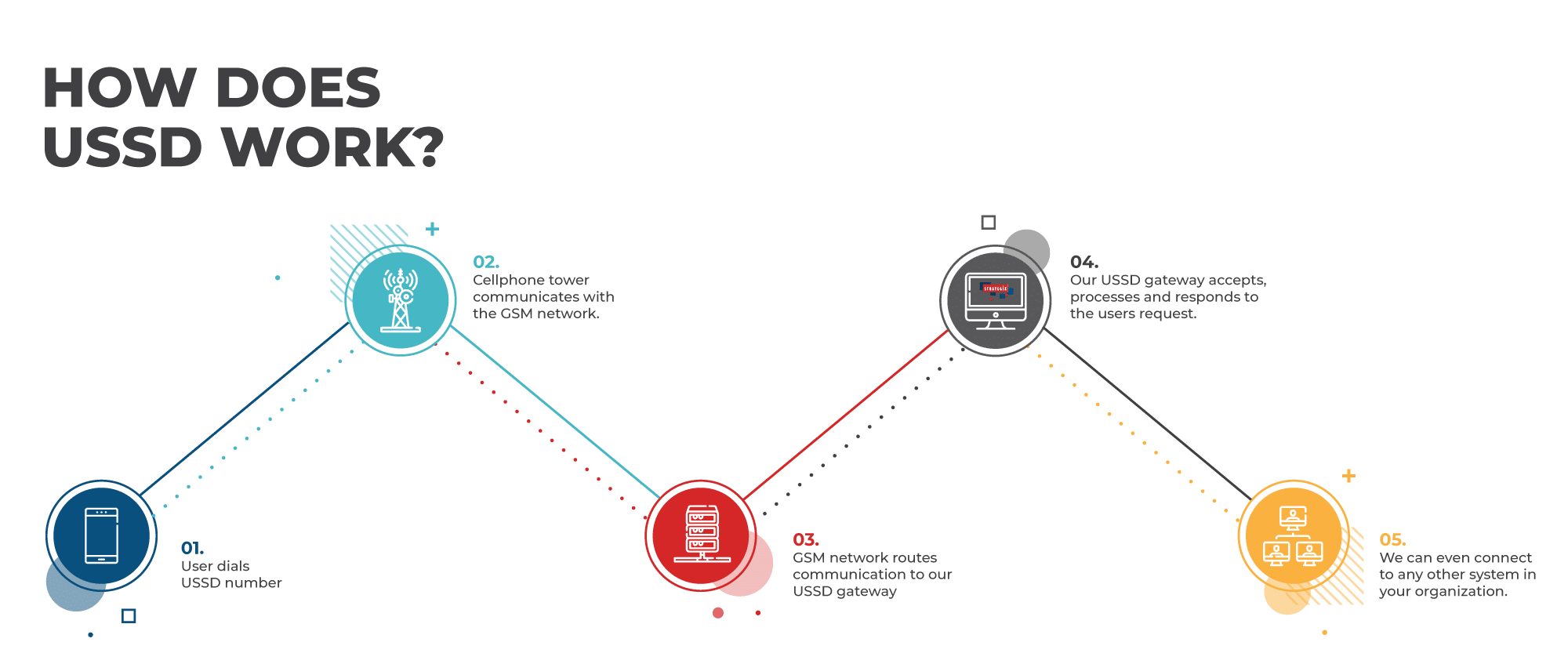 Monthly service rental which includes the USSD string (Standard or Zero Rated) at R3500.00 per month.
Additional fees apply depending on the USSD option chosen below:
Standard Rated USSD String
End-User pays 0.20c per session
Customer pays 0.10c per session
End-User does not pay per session
Customer pays 0.30c per session
**Monthly billing will be done via customer debit order.
By providing a low-cost customer care alternative. It is much cheaper than SMS for two-way transactions.
USSD works worldwide on almost every handset with familiar connection options.
Optimise inventory levels, reduce
shortages and maximise profits
Convenience and user experience with USSD speeds up to seven times faster than SMS.
YEARS IN BUSINESS AND
GROWING STRONGER
HIGH QUALIFIED
CONSULTANTS
IMPLEMENTATIONS ACROSS
60 COUNTRIES
IN-HOUSE DEVELOPERS
AND TESTERS
Let Strategix show you how.